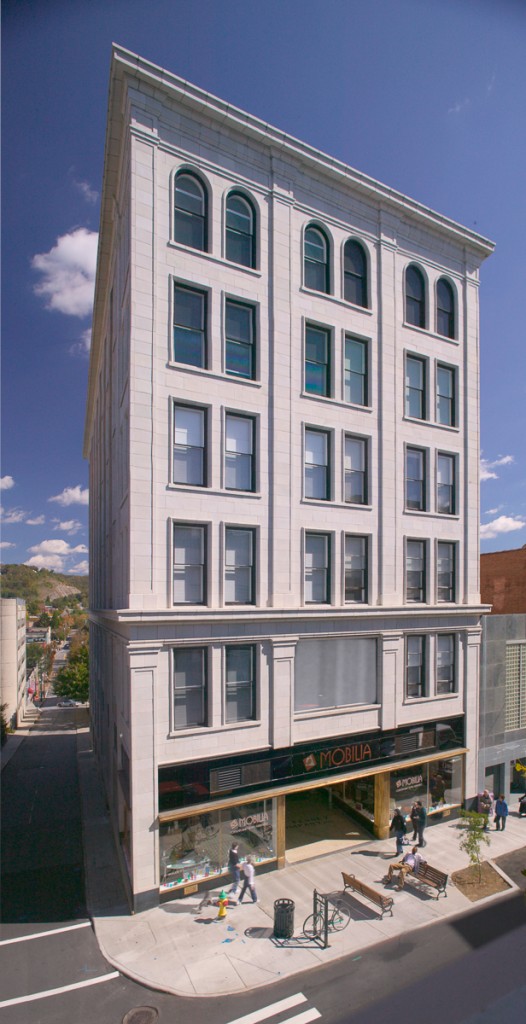 43 Haywood Street/84 Walnut Street
Built in 1923, the Loughran Building, commissioned by Frank Loughran was designed by Richard Sharp Smith and Albert Keith Carrier, for use as a department store by Denton's from Chicago, IL. Denton's sold the building to J.C. Penneys in 1936 where they remained until they moved in the early 1960's. Bon Marche moved into the building until they closed in the early 1970's. The building remained vacant until the latest renovation by Public Interest Projects.
Public Interest Projects developed the building as a mixed use project, with commercial spaces on the Haywood and Walnut levels, live-work units on the 2nd floor, and residential condominiums on the upper floors.