Pat Whalen
President
"Don't take 'no' for an answer. Go the extra mile. Take the high road."
Pat and Julian Price started Public Interest Projects, Inc. in 1991 with the plan to invest in businesses and real estate with a larger goal of making Asheville a model, livable city. The original concept of acting like a Board of Directors for start-up businesses quickly went out the window and a very hands-on approach was instituted. Pat was willing to learn, and do, anything. Food costing, waiter training, floor refinishing, snow shoveling – whatever was needed. Pat built the bar back at Pulp, the private liquor club below the Orange Peel, on weekends to keep costs down. At one point Pat worked at Public Interest in the day and then went to the Orange Peel from 6pm until 2am to manage the club and turn it around financially. Now a sustainable business, the Peel has been recognized over and over as one of the best independent music clubs in the country. Pat has served as President of the Downtown Commission and worked on numerous Boards and committees. He received the Downtown Hero award from the Asheville Downtown Association and the William A.V. Cecil Tourism Leadership Award from the Asheville Chamber.
Pat graduated from Davidson College and received his JD from Northwestern, coming to Asheville in 1976. Pat is married to Karen Ramshaw, father of Liz and Mollie, and totally enamored by his grandson, Ben.
Karen Ramshaw
Vice-President
"Do the best you can. Maintain a sense of humor. Perspective is good, too."
Karen, then director of Planned Parenthood of Asheville, worked on a project with Julian Price, who brought her on board in early 1992. In the early years, they were making it up as they went along. Her job description was, and is, 'jobs as assigned by supervisor' – occasionally overwhelming, but never boring. Karen currently oversees property management for PIP.
Karen was a Morehead Scholar and graduated from UNC-Chapel Hill. She moved to Asheville with her family in 1966. Karen is married to Pat Whalen, mother of Jack and Emma and loves being G'Ma to grandson Ben.
Laura Livingstain
CFO
"Always bring your A-game and treat everyone with kindness and respect."
Small businesses need great numbers. When PIP first began to invest in local businesses, we realized owners were not getting the financial information on a daily or weekly basis that they needed to make good management decisions. Small businesses cannot afford to wait until the end of the month (or end of the year) to discover that they have a costing problem or aren't staffed properly or need to adjust their hours. Good data is critical, and Laura has been overseeing the financial operations for PIP and its individual projects since 1997. PIP is a small company as well, and Laura makes sure our company has the information needed to plan new projects and ensure cash flow is adequate for its own operations.
Laura is a CPA and graduated from the University of Virginia. She is married to tax attorney, Harris Livingstain, and they moved to Asheville in 1993, where they raised sons Logan and Marshall.
Melissa Buerckholtz
Accountant
"Be honest, be thoughtful, think long term."
Melissa handles management accounting for the Orange Peel, Pulp and Zambra. The spreadsheets look unwieldy, but the data gives PIP and partnering owners and managers the information they need to make good decisions.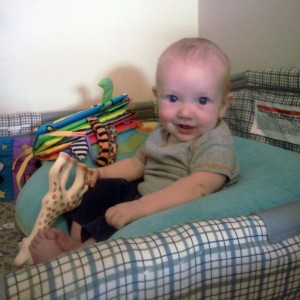 Melissa graduated from UNC-Chapel Hill where she studied English and Art History. Melissa was raised nearby in Madison County and enjoys cooking, gardening and hiking when she's not wrestling with those spreadsheets. She is married to Alex Buerckholtz, a nationally recognized talented homebrewer. They own Hops and Vines, a beer and wine store which caters to the home brewer and is a multi-year Mountain Express local favorite. Melissa is also mother to Owen, born in 2012. Owen spent quite a bit of time in our offices as office mascot and official greeter during his first years.